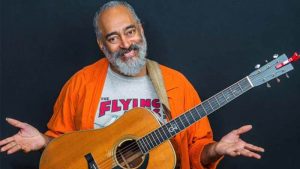 — "If Joni Mitchell and Richie Havens had a love child, with Rodney Dangerfield as the midwife, the results might have been something close to the great Vance Gilbert." As the above quote from Richmond magazine suggests, Vance Gilbert defies stereotypes. It's little wonder then that he also exceeds expectations. In this case, those two qualities go hand in hand. "I'm black, I sing, I play an acoustic guitar, and I don't play the blues," Gilbert insists. That may be a broad statement, but it rings with truth.
What he does do is make memorable music, as evidenced by the 13 albums he's released so far, as well as the mark he's made on the folk and acoustic music scenes in general.
---
DAN RUMSEY is the opening act for Vance Gilbert's concert:
"Dan sings & plays guitar, piano, and harmonica in a soulful and bluesy style. His songs have been recognized at The Great River Folk Festival, The Minnesota Folk Festival and The River Falls Roots and Bluegrass Festival."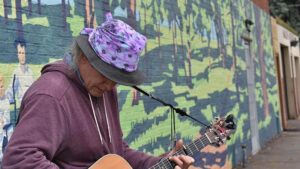 ---
ORDER TICKETS: https://direct.chownow.com/order/30815/locations/45570