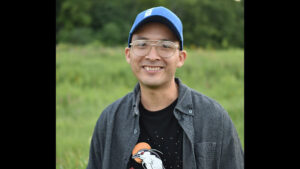 Gorchout
Concert begins at 6:00 PM on September 29, 2023 at Ginkgo coffeehouse (721 N. Snelling, St. Paul).
Gabe Keller Flores makes existential pop, garage-country travelogue songs, and heartfelt folk-rock about AI, gelatin, and platonic romance. He has trouble confining himself to one project or genre, which is why playing solo is so much fun! You can listen to his music at witnessmebaby.bandcamp.com (the name of his band is Witness.)
Tuffy Red is the solo project of Izzy Buckner, a nonbinary Jew, Twin Cities transplant, guitarist, singer, and songwriter. Their songs range from sincere to snarky to sad and often delve into their emotional experiences where the personal meets the political. They are a founding member of MPLS based folk punk band Ungrateful Little String Band.
Halen Joe Eckman writes acoustic folk-rock songs that look for levity in lean times and confront the mundane with a unique and sometimes irreverent perspective. He says, "I take 'not taking myself seriously' VERY seriously. Seriously."
This is a Local Musician Series Concert
Local musicians playing for donations in a casual setting.
No ticket necessary.
You can come for the entire evening, or enjoy just a few minutes of music.