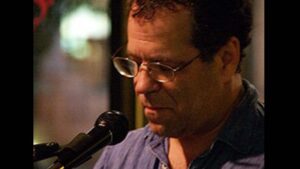 Cliff Eberhardt
PURCHASE TICKETS
Saturday, April 29, 8 pm at the at the Ginkgo coffeehouse, 721 Snelling Ave N, St Paul, MN 55104
Tickets $20 plus tax
Cliff Eberhardt returns to GINKGO for an evening of incredible music. We are very excited to host this talented musician once again. You will experience a wide range of emotions - brought on by the depth and variety of the songs he has crafted and the level or performance you will witness.
"One of the most talented musicians on the solo acoustic circuit... full of well-crafted songs and rich, emotional vocals."
— Seattle Post Intelligencer
"Eberhardt sings with passion and with wit…what makes his brand so rare is the self-assurance and poise he brings to his nearly flawless show."
— The New York Post
Cliff Eberhardt https://cliffeberhardt.net/press-reviews
Tix are $20 (before tax).
PURCHASE TICKETS AT: https://direct.chownow.com/order/30815/locations/45570