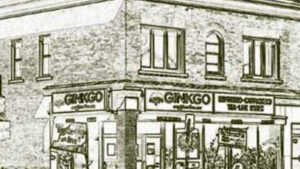 Concert begins at 6:30 PM on March 24, 2023 at Ginkgo coffeehouse (721 N. Snelling, St. Paul).
"Austin Weatherhead is an independent musician who creates acoustic pop music that blends classic singer/songwriter roots with modern pop instrumentation. With a passion for lyricism and a unique sound, Austin has captivated audiences at Midwest Music Festival and the Minnesota State Fair, quickly making a name for himself in the independent music scene."
This is a Local Musician Series Concert
Local musicians playing for donations in a casual setting.
No ticket necessary.
You can come for the entire evening, or enjoy just a few minutes of music.