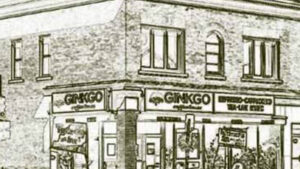 Concert begins at 6:30 PM on March 3, 2023 at Ginkgo coffeehouse (721 N. Snelling, St. Paul).
"Aaron Rank...will take you on a journey that will refresh and renew any sagging spirit....is well worth hearing and each listen brings other songs to the front." - Gary Burger (The Monks)
This is a Local Musician Series Concert
Local musicians playing for donations in a casual setting.
No ticket necessary.
You can come for the entire evening, or enjoy just a few minutes of music.