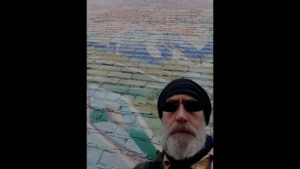 James E. Holdman
Concert begins at 6:30 PM on October 20, 2023 at Ginkgo coffeehouse (721 N. Snelling, St. Paul).
James Holdman is a composer and multi-instrumentalist performer based in the Twin Cities. Tonight he brings a Greek bouzouki and performs Rebetika (music of the Greek urban underworld of the early 20th Century) and Laika (Greek urban folk music).
This is a Local Musician Series Concert
Local musicians playing for donations in a casual setting.
No ticket necessary.
You can come for the entire evening, or enjoy just a few minutes of music.